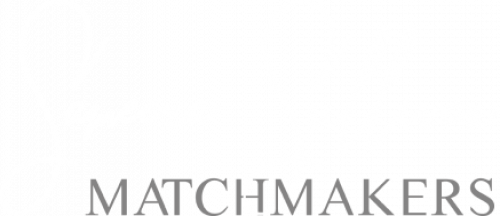 Elite - MATCHMAKING, Dallas
"Working with Sameera's team was seamless. They helped me quickly identify the type of girl I was looking for and the introductions started almost immediately. I have a busy life, managing my own company and co-parenting two kids; therefore their hassle-free approach was greatly appreciated." 
– Michael, Client
Sameera Sullivan, Top matchmaker for Professional and Affluent Singles
One of the nation's top matchmaking experts, Sameera Sullivan has set herself apart with an unmatched track record of happy clients who are professionals and affluent individuals. Her team's expertise means you spend the least amount of wasted time on trial and error and more time dating a wonderful match.
Dallas is one of those cities where everyone has a third degree separation. If you are divorced, then it can be really hard as social groups over lap and you tend to see the same people. Dallas a big city as well and traffic is bad so people don't tend to travel too far and tend to stay more in their neighborhoods that can be detrimental for dating. This is where hiring an elite matchmaker or even a virtual matchmaker who can manage your online profile help tremendously. Dallas has one of the highest growing divorce rates in the country so there are more singles in the market, which is a great advantage to be single in the city!
Depending on the package you apply for, you'll be placed with either Sameera Sulivan or one of her matchmakers . We will guide you through a process that includes one-on-one coaching sessions, the chance to really get to know yourself and your needs in a relationship via in-depth personality profiling with one of our resident psychologists.

Sit back and enjoy the process. No more drain on your time looking for love (and as a bonus your matchmaker also vets your possible dates beforehand).

We understand the many frustrations that come with dating and developing a meaningful relationship, therefore we cater our process to the needs and wants of yours.
SELECT A MATCHMAKING TYPE TO GET MORE INFORMATION ON OUR PROCESS
WHAT OUR CLIENTS ARE SAYING
Sameera has been a great find and has saved me from the online dating drudgery. I no longer have to wade through endless inflated bios, and waste significant amounts of time and energy on countless emails, only to find out that the person is a terrible match when we finally meet. Those days are now a thing of the past.
Sameera's team has made a real difference in my life. My only regret in engaging them is that I should have done it immediately after my divorce, rather than a few years into it. The quality of people I have worked with is outstanding, the quality of matches have far exceeded any I could have found on my own, and it is a completely discreet process.
Sameera Sullivan is incredible as a matchmaker. She takes the time to get to know you personally, then applies that knowledge to search for the right woman that would fit your needs. She will leave no stone unturned until she finds you the women you want. Sameera is trustworthy and a great confidant. I highly recommend Sameera!
Sameera and her team helped me feel comfortable with meeting men with whom I had no previous contact, and are perceptive about what would make a good match for me. I'm very happy that I've made a great match with someone special.
WHAT SAMEERA'S TEAM BRINGS TO YOU:
Almost All Of Our Clients Have Been Referred To Us, And We Think That Says It All.
Ms. Sullivan dynamically leads her matchmaking team with years of experience in management-level professional recruiting, elite, professional matchmaking & private-client headhunting. Sameera's customized, concierge dating service is fully confidential — we work one-on-one with high-net-worth male clients who value our discreet yet enterprising methods.
We only work with a small group of clients at one time, ensuring unparalleled, personalized care, empathic listening, analytic prowess and intuitive grace. We call it "Heart-Reading," and it creates a nuanced experience, providing a unique opportunity to delve into what you think you want in a mate, and what you need on deeper levels as well.
From in-depth personality analysis to breaking down your past relationships, to finding what subtle traits predict success, we are here to guide you. We'll find out what makes you tick, what pushes your buttons, what makes you innately happy, and help you create the most exciting dates of your life. We'll even help you refine your image, because women enjoy the "whole package" too.
BOUTIQUE PACKAGES FOR HIGH-NET-WORTH MEN IN DALLAS
Direct Private Access:
Available ongoing private access to Sameera personally
Highly Selective:
We vet and limit the number of one-on-one clients we take to ensure our attention is all on you.
Confidential:
We maintain strict confidentiality standards expected by notable and public figures.
Efficient:
Proprietary methods for decreasing time taken to find you the right match and time involved on your part.
VIRTUAL MATCHMAKING FOR THE DISCERNING WOMEN OF Dallas
Stop Dating App Madness:
End the cycle with professional, done-with-you help and consulting.


Professional Evaluation:
Our relationship expert and psychologist assists you in narrowing down what you really want in a match so that we can help you find them.
Coaching:
One-on-one dating and relationship coaching to get you on the fast t